4-WEEK ARTIST IN RESIDENCE (AiR) PROGRAM
For Visual Artists (includes Ceramicists and Weavers), Writers, Architects, and Composers
Every year the Byrdcliffe 4-week Artist-in-Residence program provides over 60 visual artists, writers, architects, and composers of exceptional talent uninterrupted creative time within the serene natural setting of the Byrdcliffe Art Colony. Residencies offer artists private studios within a community of peers. Artists are invited to participate in open studios, work-shares, field trips to cultural institutions and artists' studios, and communal dinners, or they can choose to work in solitude during their entire stay. Visiting professional artists provide one-on-one feedback; residents also have the opportunity to participate in an exhibition at Byrdcliffe's Kleinert/James Center for the Arts the year after their residency. Byrdcliffe's AiR program is particularly beneficial to those who find it restorative to live in a simple, communal environment in close proximity to natural beauty.
Program participants pay a fee of $700 for a four-week residency. Fellowships and subsidies are available to offset the residency fee. Different fees apply for independent living residencies in Varenka and The Forge. Click here for details on fees and fellowships.
NEW: Weaving and artist couples' residencies are now offered.
One Weaving residency in each session is available for an artist to work in the historic loom room at White Pines on two countermarch looms (Cranbrook and Glimakra 4-harness, convertible to 8-harness).
Artist couples may now apply to live and work in Byrdcliffe's Forge cottage and enjoy being part of the residency program while having a private space. Please note that unfortunately we are currently not set up to accommodate artists, or artist couples, with children.


ARTIST IN RESIDENCE PROGRAM – SESSION DATES AND OPEN STUDIOS
Each four-week session is limited to 15-18 artists. Candidates may apply for additional weeks if a space becomes available. Sessions conclude with an Open Studio event at the Villetta Inn, a quintessential summer Woodstock happening that combines visual arts, readings, music, and community. This event is free to the public, and refreshments are served. 5-month seasonal residents at Byrdcliffe share their work in up to two open studios.
2018 Session and Open Studio Schedule:
Session 01: Thursday, May 24 – Monday, June 18, 2018 (Open Studio: Friday, June 15, 6:00 – 8:00 pm)
Session 02: Thursday, June 21 – Monday, July 16, 2018 (Open Studio: Friday, July 13, 6:00 – 8:00 pm)
Session 03: Thursday, August 9 – Monday, September 3, 2018 (Open Studio: Saturday, September 1, 1:00 – 4:00 pm)
Session 04: Thursday, September 6 – Monday, October 1, 2018 (Open Studio: Saturday, September 29, 1:00 – 4:00 pm, followed by a Maverick curated concert at the Byrdcliffe Barn)
2018 ONLINE APPLICATION
Byrdcliffe's 2018 4-week Artist in Residence Program application has been available via Submittable as of December 15, 2017. The deadline for submitting the 2018 AiR application is March 1, 2018, and March 23, 2018 for artists affected by natural disasters. All applicants will be notified of their admission status (accepted, waiting list, declined) in March/April 2018. The application fee is $45 if you apply before January 15, 2018, and $55 if you apply between January 15 and March 1, 2018.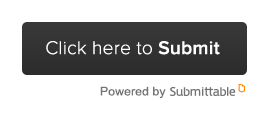 Byrdcliffe is committed to a policy of nondiscrimination and equal opportunity for all persons regardless of race, sex, color, religion, creed, national origin or ancestry, age, marital status, sexual orientation, gender identity, gender expression, and disability. Byrdcliffe offers ADA compliant access to its main residency building and some studios.


ARTIST IN RESIDENCE PROGRAM FEES
Residency Fee: Byrdcliffe's Residency fee is $700 per artist per 4-week session. Fees are due upon acceptance into the program. The residency fee is non-refundable. In the case of a cancellation, we will only consider a refund of the residency fee if the session can be filled with another resident.
Financial Aid: Byrdcliffe offers a number of fellowships each summer based on a combination of financial need and artistic merit, ranging from partial to full coverage of residency fees. To be eligible for a fellowship, artists must submit the first two pages of their most recent tax return with their application.
Click here for more information about fees and fellowships.


SELECTION COMMITTEE
Residents are chosen by a committee of professionals in the arts that changes annually. The major criterion for acceptance is proof of serious commitment to one's field of endeavor.
Panelists for visual artists in the past have included: Gregory Amenoff, Polly Apfelbaum, Zach Feuer, Jake Berthot, Joan Snyder, Portia Munson, Melissa Meyer, and Donald Elder. Literary panelists have included Gail Godwin, Matthew Spireng, Martha Frankel (fiction), Olga Broumas (poetry), Gus Schulenburg, Evangeline Morphos, Rob Handel, and Nancy Golladay (BMI Faculty). Music Composition applicants have been juried in the past by John Medeski and David Van Tieghem.


SUPPORT MATERIALS (All materials should be of work created in the last 3 years)
Your resume or c.v. (PDF or Word doc)
Work samples (please see below for specific requirements for each discipline)
Two references: one professional, completed by an authority in the applicant's field who is familiar with his/her work, and one personal reference
Optional (if you want to apply for a fellowship): first two pages of your most recent tax return.
– FOR VISUAL ARTISTS: 10 images/samples (2 MB max. each: JPG, PNG, GIF, MP3, M4A, WAV, MP4, MOV, AVI, etc.) of your work along with the title, date, dimensions (if applicable), and medium.
– FOR CERAMIC ARTISTS: In addition to the visual arts support materials, please indicate your experience in glaze mixing and kiln firing.
– FOR MUSIC COMPOSITION: 5 music samples (10 MB max. each: MP3, M4A, WAV, etc.) – altogether no more than 15 minutes along with the title and date. Please also include the scores of the uploaded work samples (PDF).
– FOR WRITERS: Two* work samples (10 MB max. each: PDF) – for fiction and nonfiction, no more than 20 pages total; for play scripts, screenplays, or treatments up to 40 pages total. *Note: poets are required to provide 4 work samples.
– FOR FILMMAKERS: 2 clips of completed work or work-in-progress totaling no more than 20 minutes. Accepted formats: MP4, MOV, AVI.


ADDITIONAL BENEFITS OF THE AIR PROGRAM
Along with work-shares, open studios, and other activities in which artists engage with their peers, Byrdcliffe's AiR Program offers:
Bikes for residents: You can use these bikes to travel into town or to get to your studio. The bikes can be borrowed from the Villetta Inn.
Byrdcliffe Discount Card: Residents receive a Byrdcliffe Discount Card upon arrival which offers them a 10% discount at some of the best shops and eateries in the town of Woodstock.
Exhibition Opportunity: Inclusion in an exhibition at Byrdcliffe's Kleinert/James Center for the Arts in the year following your residency.
Visiting Artists Series: Studio critiques with visiting artists and/or Byrdcliffe's AiR Program Manager


NOTIFICATION
All 2018 Artist in Residence Program applicants will be notified of their admission status (accepted, wait-listed, or declined) in March/April, 2018.


VIEW AIR STUDIOS AND RESIDENCES
GO TO FAQS ABOUT THE AIR PROGRAM
For more information about Internships at Byrdcliffe, click here.