ARTIST RESIDENCY PROGRAMS
Since its founding in 1902, Byrdcliffe has welcomed artists—Bob Dylan, Philip Guston, Eva Hesse, and hundreds more—to and live and work surrounded by 250 acres of the Catskill Mountains' serene natural beauty. Byrdcliffe offers several types of residency ranging from four weeks to five months to year-round for artists in multiple disciplines. The main criterion for acceptance to Byrdcliffe's AiR program is artistic excellence and a demonstrated commitment to one's field of endeavor. Byrdcliffe seeks to pull together artists from varying perspectives, ages, and demographics, and engage with a broad range of artistic practices. Creatives and craftspeople in all media including weavers, writers, musicians, composers,  architects, filmmakers, playwrights, performance and visual artists, and artists in other disciplines are invited to apply. Emerging as well as established artists are invited to apply.
2022 ARTIST RESIDENCY OPEN STUDIOS
Saturdays, 1 – 4 pm | June 18, July 16, August 27 & September 24
The Artists-in-Residence Program at the Byrdcliffe Arts Colony welcomes the public to our monthly summer Open Studios events in celebration of the creative work of our artists-in-residence. Come experience work in painting, drawing, sculpture, ceramics, writing, sound, and more, all amidst Byrdcliffe's historic campus nestled in the Catskill mountains. This event is free and open to all!
Byrdcliffe offers the following fellowships with help from our granting partners for the upcoming season and graciously thanks all of its supporters! Including major contributions from The Pollock Krasner Foundation as well as the Milton & Sally Avery Arts Foundation, Bernard and Shirley Handel, the National Endowment for the Arts, numerous individual donors and local businesses, and artists like you!
Click here for fellowship information.
PREFERRED RESIDENCY DURATION AND TYPE
-3 1/2 weeks: COMMUNAL residence with annexed art studio or writing room
-5 months:  SEASONAL residence/studio
-3 months: WINTERIZED residence/studio
-6 months: WINTERIZED residence/studio
-9 months: WINTERIZED residence/studio
-12 months: WINTERIZED residence/studio
COMMUNAL residences with annexed studio/workspace at Byrdcliffe (June – September):
-Villetta
-Eastover
– Stand-alone bedroom and stand-alone studio, shared kitchen, bath, and common spaces
– Optional programming includes Open Studios, Work Shares, Visiting Artists, and more
– Generally consists of 18-21 residents in mixed disciplines
 Click here for more info about the Monthly Communal AiR Program
– Ceramic artists may apply for 1, 2 or 4 sessions
Click here for more info about the Monthly Communal Ceramics AiR Program
SEASONAL residence/studio (May- September):
– Barzin
– Skylight East
– Chipmunk
– The Forge
– Evening Star
– Morning Star
– Sunrise
– Primarily autonomous with programming available
– Optional programming includes four welcome gatherings with monthly residents, participation in up to two open studio events, field trip, and other practiced shares
– Cottages are unique in size and layout and may accommodate anywhere from 1-2 bedrooms
– Individuals, co-applicants, peers, teams (both collaborative and non-collaborative), and other variations may apply.
Click here for more info about Seasonal cottages
WINTERIZED residence/studio available year round (January- December):
– Farmhouse
– Quartette
– Angelus
– Little Angelus
– Serenata
– Varenka
– Primarily autonomous with programming available
– Optional programming includes four welcome gatherings with monthly residents, participation in up to two open studio events, field trip, and other practiced shares
– Cottages are unique in size and layout and may accommodate anywhere from 1-2 bedrooms
– Individuals, co-applicants, peers, teams (both collaborative and non-collaborative), and other variations may apply.
Click here for more info about Winterized cottages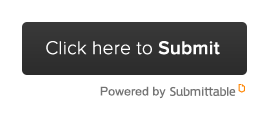 APPLICATION PORTAL: Closed for 2022

JOIN OUR EMAIL LIST