5-MONTH SEASONAL RESIDENCIES – May 1 – September 30; building photos, costs, and details below
Artists spend 5 months living independently and working in simple Arts & Crafts style live/work cottages constructed between 1902 and 1903. Buildings were part of the original Byrdcliffe Art Colony and are located in a close to nature setting within close proximity of the monthly AiR buildings. Five month residencies are primarily autonomous with some optional programming available. This includes four Welcome Dinners with monthly residents, participation in up to two open studio events, our weekly Byrdcliffe Barn Cafe, and more on a space available basis.
Cottages are unique in size and layout and may accommodate anywhere from 1-3 bedrooms. Individuals, couples, peers, teams (both collaborative and non-collaborative), and other variations may apply. Please note that regretfully Byrdcliffe is unable to accommodate small children at this time and subletting is not permitted. Short term visitors are allowed in the artist's presence.
Each individual must be an artist or the partner of an artist (eg. painter & accountant). Creatives and craftspeople in all media including weavers, writers, musicians, composers, healing artists (new!), architects, filmmakers, playwrights, performers, visual artists, and artists in other disciplines are invited to apply. Service animals are welcome, while others are considered on a case by case basis. Emerging as well as established artists are invited to apply.


You will be asked to provide the following materials for the Five Month Seasonal Residency application:
● Basic personal info and names of co-applicants if any
● Building preferences and needs
● CV or professional resume
● Names and contact information of two references
● Up to 10 images or work samples (varies by discipline)
● Two brief statements limited to 500 words total about your background, why you'd like to be here, or what you speculate you may do during the time
● For groups of two or more: Upon completed submission, you will be emailed a link for other members of your group to submit the same materials listed above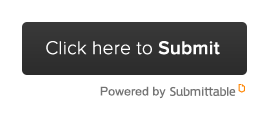 5-MONTH BUILDING DETAILS
We offer eight seasonal buildings, each unique in size, layout, and cost as outlined below