ARTIST IN RESIDENCE PROGRAM FEES AND FELLOWSHIPS
Communal Residency Fee
Byrdcliffe's Residency fee for our communal buildings is $800 per artist per monthly session. Please see session dates on our Communal AiR Program page.  A deposit of no less than 50% is due upon acceptance to the program with the remaining balance due one month prior to arrival. The residency deposit is non-refundable. In the case of a cancellation, we will only consider a refund of the residency fee if the space can be filled with another resident.
Please click the "pay online" button below and enter the amount of the deposit or remaining balance you wish to pay for Byrdcliffe's Artists- in-Residence Program.
Use the link above to submit deposits, payments, and balances. In most instances the deposit is equal to half the residency fee, after any awards if applicable. Residents are welcome to pay the full fee in a single payment if desired or may return to this link at any time to pay their remaining balance before the due date.
You may also pay by mailing us a check made out to:
Woodstock Byrdcliffe Guild
Attn: AiR
34 Tinker Street
Woodstock, NY 12498
It must be received, not postdated, by your payment deadline.



Fellowships
Byrdcliffe offers a number of fellowships each summer based on a combination of financial need and artistic merit, ranging from partial to full coverage of residency fees. To be eligible for a fellowship, artists must submit the first two pages of their most recent tax return with their application. Byrdcliffe graciously thanks all of our supporters! Including major contributions from The Pollock Krasner Foundation as well as the Milton & Sally Avery Arts Foundation, Bernard and Shirley Handel, the National Endowment for the Arts, numerous individual donors and local businesses, and artists like you!
Byrdcliffe offers the following fellowships for the upcoming season with help from our granting partners:
FELLOWSHIPS and GRANTS for COMMUNAL residencies
-The annual Ford/Knauth Fellowship for LGBTQIA+ Artists (Full fee)
-The annual Bernard and Shirley Handel Playwright Fellowships (Full fee)
-The annual Milton and Sally Avery Fellowships for Visual Artists (Full fee)
-The annual Ceramics Fellowship (full fee)
-The annual BIPOC Artist or Activist Fellowship (full fee)
-The Pollock-Krasner Foundation Grant for Artists Affected by Natural Disaster (Full fee & stipend)
"Full fee" means the grant covers the full residency fee for one communal session.
SEASONAL or COMMUNAL residency grant
– The Pollock-Krasner Foundation Grant for Seasonal Artist (for SEASONAL stand-alone residence/studio)
– The Pollock-Krasner Foundation Grant for Seasonal Artist (for multi-session COMMUNAL residency)
These Pollock-Krasner Foundation Grants are offered to 5-month SEASONAL residents in stand-alone residence/studios. These grants can be adapted to cover successive COMMUNAL residency sessions up to 4-months long. Some short-term WINTERIZED residencies might also be eligible. The grant covers the full residency fee plus a stipend and travel to and from Byrdcliffe.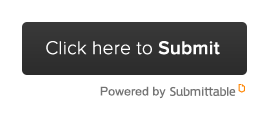 APPLICATION PORTAL: Closed for 2022