CERAMICS ARTISTS-IN-RESIDENCE PROGRAM AT BYRDCLIFFE
Every year the Byrdcliffe Artists-in-Residence program provides over 60 visual artists, writers, architects, and composers of exceptional talent uninterrupted creative time within the serene natural setting of the Byrdcliffe Art Colony. The major criterion for acceptance is artistic excellence or proof of serious commitment to one's field of endeavor. Each 4-week session is limited to 18-21 artists.
Ceramic artists may apply for 1, 2 or 4 sessions. In the visual arts application, they will also be asked to indicate their level of experience and areas of expertise. And, in addition to the visual arts support materials, ceramic artists will be asked to indicate their experience in glaze mixing and kiln firing.
RESIDENCE AND STUDIO ARRANGEMENTS
Artists-in-residence stay in Villetta or Eastover, two spacious buildings with communal dining rooms. Residents have their own bedroom and separate studio. Stand-alone cottages are also available. Ceramic residents work in studios at the Byrdclife Barn.


CERAMICS EQUIPMENT
15 cu. ft. gas downdraft kiln
70 cu. ft. gas downdraft car kiln
28 cu. ft. gas downdraft soda kiln
two Skutt KM1027 electric kilns
Soldner clay mixer
Shimpo de-airing pugmill mixer
Brent slab roller
and almost every major manufactured pottery wheel
There is a large pottery supply store, Bailey Pottery about a 20-minute drive from Byrdcliffe.
LENGTH OF STAY
1-4 months, June through September


FEES AND FELLOWSHIPS
Residency fee is $800; subsidies are available based on need and merit. Annual fellowships are available for artists of color, LGBTQ artists, and artists affected by natural disaster. Materials and firings are not included in the fee. Read more about Byrdcliffe AiR Program Fellowships.


APPLICATION PORTAL: Closed for 2022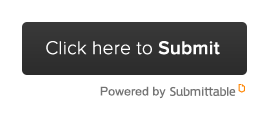 If you have any questions, please send email to ceramics@woodstockguild.org.