BYRDCLIFFE ARTIST IN RESIDENCE PROGRAM
For Visual Artists, Writers, Ceramicists and Composers
The Byrdcliffe Artist in Residence program provides artists of exceptional talent with uninterrupted time and creative space to research and create new work. Lasting four weeks (or a possible eight weeks for ceramic artists), residencies provide artists with private studio space within a community of peers and the serene natural setting of the Byrdcliffe Art Colony. Artists are invited to participate in open studios, work-shares, communal dinners and field trips, or may spend their residency working in the creative solitude of a private studio. Byrdcliffe's residencies are particularly beneficial to those who find it restorative to live in a simple, communal environment in close proximity to natural beauty.
Surrounded by the Catskill Mountains and just west of the Hudson River, the Byrdcliffe Art Colony is home to over 80 artists each year, with 60 being hosted by the Artist in Residence Program while the remainder are those who benefit from our artists' housing. Beyond the AIR program, the Colony is comprised of more than a dozen artist cottages, the Byrdcliffe Theater, the Byrdcliffe Barn, a tennis court and the Mt. Guardian hiking trail, as well as the Kleinert/James Center for the Arts which is located in the center of Woodstock. Byrdcliffe hosts a regular schedule of artist talks, exhibitions, concerts, theater productions and guided hikes, most of which are year-round. Public events allow artists the opportunity to connect with the community at large. At Byrdcliffe creative time is sacrosanct, and artists are given free rein to decide what activities will contribute to their residency experience. Byrdcliffe offers a unique experience in simplicity of living amid the natural beauty of a 250 acre campus of protected fields and woodland. At the same time, Byrdcliffe provides the opportunity to live in a community of creative people of all ages and backgrounds who are dedicated to honoring the creative spirit.


ARTIST IN RESIDENCE PROGRAM – OPEN STUDIO
Byrdcliffe will hold several Artist in Residence (AIR) Program Open Studio events in the 2017 summer season. Open Studios are a quintessential summer Woodstock event that combines visual and literary arts, music and community. Studios are cleaned in preparation and will feature the creative labors of Byrdcliffe's visual artists while the AIR's literary oriented members will be performing or reading their work. This event is free and open to the public, and refreshments will be served. The public is encouraged to come tour the Artist in Residence studios and converse and engage with participating artists.
Artist in Residence Program – Open Studio Schedule 2017:
-Friday, June 23, 6:00 – 8:00 pm (Villetta Inn)
-Friday, July 21, 6:00 – 8:00 pm (Villetta Inn)
-Friday, September 1, 6:00 – 8:00 pm (Villetta Inn)
-Friday, September 29, 6:00 – 8:00 pm (Villetta Inn)


BLOGS
We have an Artist in Residence Program blog; check it out at http://airbyrdcliffe.wordpress.com!!
Here's a blog dedicated to helping playwrights find play submission opportunities: http://playsubmissionshelper.com/blog


Byrdcliffe's 2017 Artist in Residence Program application is now open! The deadline for submitting the 2017 AIR application is March 1, 2017. All applicants will be notified of their admission status in late March, 2017.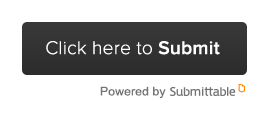 ELIGIBILITY
The main criterion for acceptance to Byrdcliffe's AIR program is artistic excellence and a demonstrated commitment to one's field of endeavor. Byrdcliffe seeks to pull together artists from varying perspectives and demographics, engaging in a broad range of artistic practices. Emerging as well as established artists are invited to apply.
Visual Arts: Byrdcliffe accepts artists working in painting, drawing, photography, sculpture, video and/or performance.
Ceramics: Please apply using the Visual Artists' online application!! Byrdcliffe accepts artists working in handbuilding and wheelthrowing techniques. To be eligible for the residency, artists must have prior experience in glaze mixing and kiln firing.
Writing: Byrdcliffe accepts writers of fiction, nonfiction, playwriting/screenwriting, and poetry.
Composers: Byrdcliffe accepts composers working in all genres, including (but not limited to) classical, experimental and popular music.
Byrdcliffe is committed to a policy of nondiscrimination and equal opportunity for all persons regardless of race, sex, color, religion, creed, national origin or ancestry, age, marital status, sexual orientation, gender identity, gender expression, and disability. Byrdcliffe offers ADA compliant access to its main residency building and some studios.


2017 ARTIST IN RESIDENCE PROGRAM SESSION DATES
Each four week session is limited to 12-15 individuals. Candidates may apply for additional weeks in the event a space becomes available. Most sessions conclude with an Open Studio where residents share their work with each other and the regional artistic community.
Session I: May 31 – June 26, 2017 (4 weeks)
Session II: June 28 – July 24, 2017 (4 weeks)
Session III: August 9 – September 4, 2017 (4 weeks)
Session IV: September 6 – October 2, 2017 (4 weeks)
SELECTION COMMITTEE
Residents are chosen by a selection committee of professionals in the arts. The major criterion for acceptance is proof of serious commitment to one's field of endeavor. Professional recognition is helpful for admission, but is not essential.
Panelists for visual artists in the past have included: Gregory Amenoff, Polly Apfelbaum, Jake Berthot, Joan Snyder, Portia Munson, Melissa Meyer and Donald Elder. Literary panelists have included Gail Godwin, Matthew Spireng, Martha Frankel (fiction), Olga Broumas (poetry), Gus Schulenburg, Evangeline Morphos, Rob Handel and Nancy Golladay (BMI Faculty). Music Composition applicants have been juried in the past by John Medeski and David Van Tieghem.


SUPPORT MATERIALS (All materials should be of recent work)
Copy of your professional resume (PDF)
Work samples (please see below for specific requirements for each discipline)
Two references (one professional reference (completed by an authority in the applicant's field who is familiar with his/her work) and one personal reference)
Optional (if you want to apply for a fellowship): your most recent tax return (only the first two pages need to be attached).
– FOR VISUAL ARTISTS: 10 images/samples (5 MB max. each: JPG, PNG, GIF, MP3, M4A, WAV, MP4, MOV, AVI, etc.) of your work along with the title, date, dimensions (if applicable), and medium.
– FOR CERAMIC ARTISTS: In addition to the visual arts support materials, please indicate your experience in glaze mixing and kiln firing.
– FOR MUSIC COMPOSITION: 5 music samples (10 MB max. each: MP3, M4A, WAV, etc.) – altogether no more than 15 minutes along with the title and date. Please also include the scores of the uploaded work samples (PDF).
– FOR PLAYWRITING / SCREENWRITING: One or two work samples (10 MB max. each: PDF) – up to 40 pages in total for a play script or treatment.
– FOR FICTION, NONFICTION: 2 work samples (10 MB max. each: PDF) – no more than 20 pages total
– FOR POETRY: at least 4 work samples (10 MB max. each: PDF) – no more than 12 pages total


NEW BENEFITS OF THE 2017 AIR PROGRAM
Bikes for residents: You can use these bikes to travel into town or to get to your studio. The bikes can be borrowed from the Villetta Inn.
Acupuncture: A new offering in 2015 that will again continue in 2017 is our super successful acupuncture program. We have a wonderful acupuncturist who visits the colony once a week and offers low cost acupuncture for residents. This allows residents to continue their acupuncture practice or try it for the first time at a very affordable price.
Byrdcliffe Discount Card: Residents will now receive a Byrdcliffe Discount Card upon arrival which offers them a 10% discount at some of the best shops and eateries in the town of Woodstock.
Garden at the Byrdcliffe Art Colony: And, we are cultivating a garden at the colony which will offer a different outlet for residents to take part in. We plan to grow some food, herbs and dye plants for everyone to enjoy!
Weaving: This year we are offering one Weaving residency spot in each session for an artist to work on an assortment of looms in the beautiful Loom Room in White Pines.
Artist Couple Residencies: For the first time, artist couples may apply to live and work in a Byrdcliffe cottage and enjoy being part of the residency program while having a private space. Please contact Meredith at air@woodstockguild.org if you are interested and if you would like further details.


ARTIST IN RESIDENCE PROGRAM FEES
Application Fee: A nonrefundable processing fee of $45 (US) is required with each application. Applicants pay the processing fee by debit or credit card through a secure site when submitting the completed online application.
Residency Fee: Byrdcliffe's Residency fee is $650 per artist per 4-week session. Fees are due one month prior to the start date of each residency session. The residency fee is non-refundable. In the case of a cancellation, we will only consider a refund of the residency fee if the session can be filled with another resident.
Financial Aid: Byrdcliffe offers a number of fellowships each summer based on a combination of financial need and artistic merit, ranging from partial to full coverage of residency fees. To be eligible for a fellowship, artists must submit their most recent tax return with their application. Byrdcliffe strives to make the residency accessible and no one should be discouraged from applying based on financial grounds.


NOTIFICATION
All 2017 Artist in Residence Program applicants will be notified of their admission status (acceptance, waitlist or rejection) in late March, 2017.


VIEW AIR STUDIOS AND RESIDENCES
GO TO FAQS ABOUT THE AIR PROGRAM
For more information about Internships at Byrdcliffe, click here.